Telemarketing & Lead Generation for Australian Businesses
Working with Big Wolf Marketing is simple and hassle free.
We have a tried and tested telemarketing and lead generation approach that enables us to get the ball rolling right away and start generating new leads for your business within days.
We offer flexible campaign duration, zero set-up fees and no fuss.
Fill in the form on the right to request your free telemarketing, appointment setting or lead generation quote.
If you're looking to test the waters and see how our service can start generating leads and appointments for your business today, register for a discounted trial campaign now.
FILL IN THE FORM TO REQUEST YOUR FREE QUOTE TODAY.
Alternatively, please call: 1300 696 219 or email: contact@bigwolfmarketing.com.au
B2B Telemarketing Experts
Big Wolf Marketing Australia is a B2B telemarketing, lead generation and appointment setting agency based in Melbourne, Australia.
We specialise in new business growth and offer a number of services to help businesses gain more interest in their products or services, generate more leads, secure more sales opportunities, and close more deals.
Professionals in the field of B2B telemarketing, lead generation and business growth, Big Wolf Marketing are helping small and large businesses achieve their sales goals.
We are available for campaigns right across Australia, and work with clients from every state. We also provide telemarketing services for businesses in New Zealand, Malaysia, Singapore & Hong Kong.
A Winning, Flexible Strategy
Real time leads & appointments – boost your marketing and sales efforts
No set-up fees, quick implementation
No minimum term contracts, flexible schedules
Low rates, no hidden fees
Dedicated campaign manager
Full visibility with daily feedback & reporting
Gauge ROI with tangible results
Benefit from our lead generation experience and expertise
Australia based and operated
We've worked on 100's of telemarketing lead generation campaigns. Here are just some of the many clients we've worked with.
We deliver campaigns across a vast array of industries. We predominantly specialise in telemarketing services for the IT, Technology & Professional Services sectors.
Some words from some of our happy clients.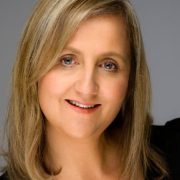 Big Wolf has completed a number of appointment setting projects for Lonergan, and are trusted to approach our historical client base and identify new prospects. James and his team provide a thorough and detailed approach from preparation to execution and really seek to understand what we are trying to achieve in each campaign. The work Big Wolf has completed for Lonergan has resulted in high quality leads and positive connections with our lapsed clients. We look forward to working with James and the Big Wolf team moving forward.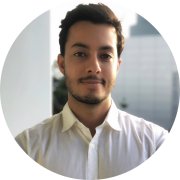 Big Wolf Marketing provided a great all-round service for Clutcher and I would definitely recommend this to anyone looking for quality outbound services with transparent results. In terms of the volume of leads generated by their outbound service, my expectations were exceeded in the first week.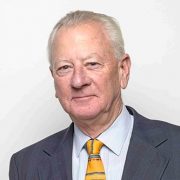 Big Wolf marketing have provided Compusoft with excellent service at very competitive rates.
It's good for me to know there is someone working on generating new leads constantly.